Original vs Reissue Predacons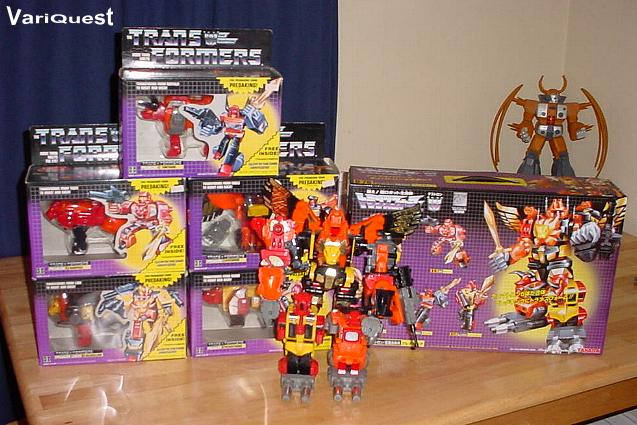 The original release of the G1 Predacons saw a substantial amount of metal on the bodies, as well as the deeply-indented swords. (See Combiners for details.) Later versions would be in plastic, with the common convex swords.

The reissue is an interesting beast. While going back to the metal on the bodies, the molding retained the convex swords. In addition, there were a number of minor mold changes to the figures (both versions of G1 shared identical molding; the reissue, while metal, has mold changes). Copyright was altered; Japan was overlaid with China (as is the habit of all reissues).

Overall, I can't help but to feel that the plastic color on the reissues are...somehow less vibrant than the originals. Might be due to a different type of plastic being used, or the color not matching up, but whatever it is, I can eyeball it...but not capture it on a scan. ;-) Ah well. Onward!