Actual Transformers; But NOT In Korean TF Packaging


Here's a prickly situation. Remember Sonokong? From Brave? Well, they're at it again...actual Takara-stamped TFs, but this time in a generic package line. The first one up is called 'Jungle Robots', and is a 4-pk of beast-robots (Stampy, Longrack, etc) that only saw release in Japan.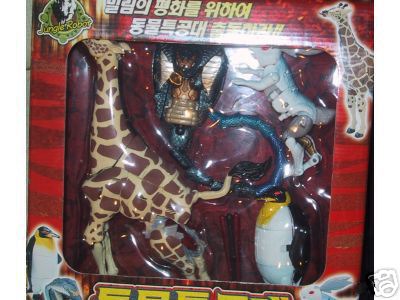 To quote Fightbird: "I think it is important to stress, that Sonokong has the official rights to produce Transformers (as well as other Takara licenses, including Braves). A fun note regarding Sonokong is, that on their Brave toys they actually stamp the production date on the boxes, and since Sonokong still has the license to make Braves, they are still readily available after more than 10 years since their original release." More...

It's annoying, really...Takara TFs in Brave, Takara TFs that are Transformers, Takara Transformers that aren't in TF packaging...sigh. But we'll document it all. Or at least, we'll try. :-) But just don't get me started on Young toys, or the others. Sigh...